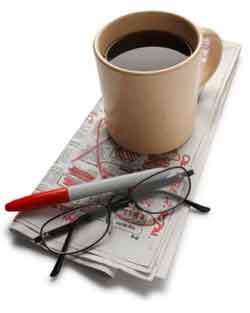 One in five workers may be seeking new job opportunities despite the downturn in the economy because of a sour job market.
Even with slower hiring predicted for 2009-2010, 19 percent of workers say finding a new job is on their list of New Year's resolutions and the same amount say they actually plan to leave their current job before the end of the year, according to a CareerBuilder.com's survey.
"January is typically one of the busiest job search months of the year and this year should be no exception with increased unemployment combined with workers who are putting their New Year's resolutions into action," said Rosemary Haefner, a vice president at CareerBuilder.com. "Although seven-in-ten workers say they are satisfied with their jobs, some are always on the lookout for a greener pastures."
Workers cited a number of reasons for wanting to leave their jobs in the new year. Most workers (49 percent) cited better pay or career advancement opportunities as the mean reasons they will search for a new job.
Fourteen percent are looking for an environment where they feel more appreciated and 10 percent want to work for a company that is making a difference. Some say they are changing careers.
The survey also identified key factors prompting job searches:
Pay - A quarter of workers are dissatisfied or very dissatisfied with their pay. Thirty-five percent of workers did not receive a raise. Of those that did receive a pay increase, 25 percent were given an increase of 2 percent or less. Sixty-three percent of workers did not receive a bonus.
Career advancement - Twenty-six percent of workers are dissatisfied or very dissatisfied with the career advancement opportunities at their current jobs. A total of 80 percent did not ask for or receive a promotion in 2008 and 20 percent felt they were overlooked.
Work and life balance - 18 percent of workers are dissatisfied with work and life balance. More than half the workers reported their workloads have increased during the last six months.
Training - Twenty-three percent of workers are dissatisfied or very dissatisfied with training and learning opportunities provided by their current employers.