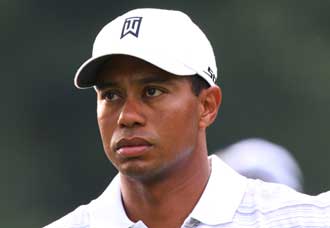 Tiger Woods November 2009 auto crash that nearly scuttled the golfer's career may send another career spiraling out of control.
After the crash a gaggle of news reporters gathered outside waiting for the golfer super star's release from Health Central, a 171-bed hospital in Ocoee. Inside the drama was just beginning for nurse David M. Rothenberg.
Hospital administrators claimed Rothenberg looked at Woods' computer records three times in 10 minutes. Rothenburg was fired in December and his lawyers filed a wrongful dismisal suit.
The accusations made by both sides prompt questions about Health Central implements HIPAA standards at the facility.
The computer terminal: Rothenberg said he logged off the computer and someone else logged on. Did he lock the computer? If he didn't log off or lock the computer, he may be held responsbile.
Hospital security policies: How was the data secured? What is the hospital's written policy about securing computer terminals? Was it followed? HIPAA requires written standards.
Dismissal: Was the nurse fired for looking at Woods' records. His lawyer says his 10-year career was spotless. Were other workers dismissed because of similar incidents with other patients? If there were no other dismissals, Rothenberg may claim he was treated differently.
The 491-page Health Insurance Portability and Accountability places the responsibility for implementing the federal rules on Health Central.
The lawsuit: Health Central wants the court records sealed because Woods was improperly identified. Court records say he was treated under two aliases.
Credentials: The hospital wants Florida officials to revoke Rothenberg's nursing credntials because of the incident.
The Florida Highway Patrol ended its investigation into the crash two years ago. The real investigation is just getting underway.
Check the HIPAA rules.