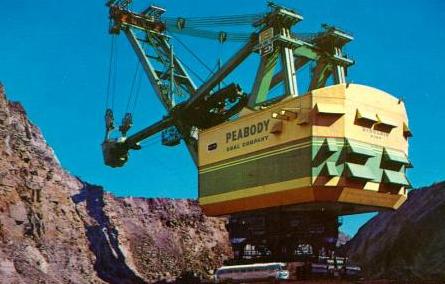 Nothing stands in the way of progress in Volusia County. Not trees, or even good sense. A recent escapade include a cycle trip around the Ormond Loop. It's one of my favorite rides because it's encased in a cocoon of ancient live oaks.
It's a lot like Paradise. As I approach the double nickels, I am reminded that 55 is not old for tree. The trip around the loop keeps my target heart rate near its peak. That pleases my cardiologist and health insurance company.
I defy anyone on the Volusia County Council to keep up with me. They're all too busy attending meetings, wrecking the landscape and wreaking havoc.
In September, the Volusia County Council finally handed down the death sentence on a venerable swath of ancient oak trees. It seems the 100-year-old plus oak trees are in the way of a turn lane for a mammoth subdivision. Mammoth meaning that a big developer who stands to make a lot of money wants the problem to go away.
After this article was published, Florida officials designated the Ormond Loop as a scenic roadway. The designation gives thos old oaks a great deal of protection. I take no credit for this article influencing that decision.
And the County Council, which has millions and millions of dollars in surplus in a lot of categories, saw the 1,000 new homes as more money into the coffers. More money in the coffers means the council can spend more on projects.
I rode through the lush canopy and relaxed as much as you can relax while enjoying the scenery and dodging beer bottles along the road and scores of cars whose drivers don't know how to behave around road bikes. And the were lots of other cyclists, perhaps hundreds, enjoying the ride. The strains of an old John Prine song creeped into my head.
As a native of Appalachia I really understand what it means when the progress of man makes the land forsaken. Not only am I a native, it gives me membership in an economic outcast class -- Southern Appalachian Migrant. In some places way up north they refer to us as SAMs, a word for not much better than poor white trash.
In Appalachia the progress of man means that the voice of the people was outgunned in the name of money. Florida can't be much different.
Before you write me off as a tree hugger, don't. These trees will never have the chance to grow back. The canopy they create will be gone forever. Too many times government makes decisions that can't be undone.
There are other options:
01. Find an alternative location for the turn lane and entrance to this huge subdivision
02. Use ECHO money to buy the land and put it in the conservation reserve. The county has the right of eminent domain and it can be argued in this time of sprawling growth that we need more trees to fend of wanton development
Personally, I'm going to work to defeat any of these yahoos who run for re-election. I'm sure they are shivering in their boots.
Now, let's take a look at what happened to the real Paradise in Muhlenberg County, Kentucky:
Paradise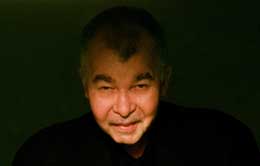 When I was a child my family would travel
Down to Western Kentucky where my parents were born
And there's a backwards old town thats often remembered
So many times that my memories are worn.
And daddy wont you take me back to Muhlenberg County
Down by the Green River where Paradise lay
Well, I'm sorry my son, but you're too late in asking
Mister Peabody's coal train has hauled it away
Well, sometimes wed travel right down the Green River
To the abandoned old prison down by Airdrie Hill
Where the air smelled like snakes and we'd shoot with our pistols
But empty pop bottles was all we would kill.
And daddy wont you take me back to Muhlenberg County
Down by the Green River where Paradise lay
Well, I'm sorry my son, but you're too late in asking
Mister Peabody's coal train has hauled it away
Then the coal company came with the worlds largest shovel
And they tortured the timber and stripped all the land
Well, they dug for their coal till the land was forsaken
Then they wrote it all down as the progress of man.
And daddy wont you take me back to Muhlenberg County
Down by the Green River where Paradise lay
Well, I'm sorry my son, but you're too late in asking
Mister Peabody's coal train has hauled it away
When I die let my ashes float down the Green River
Let my soul roll on up to the Rochester dam
Ill be halfway to heaven with paradise waitin'
Just five miles away from wherever I am
And daddy wont you take me back to Muhlenberg County
Down by the Green River where Paradise lay
Well, I'm sorry my son, but you're too late in asking
Mister Peabody's coal train has hauled it away
~John Prine