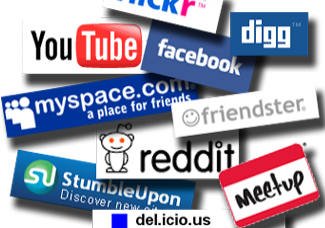 An improving job market and a hangover from tough economic times prompts more and more people to use social media, Linkedin, Facebook and Twitter, to seek job opportunities.
"Nowadays, job searches involve much more than simply submitting hundreds of resumes and cover letters," said Wendy Wagner, career services director with The Art Institute of Fort Lauderdale, Fla. "Today's job search requires a strategy that uses social media, as well as traditional vehicles."
Wagner's six tips for using social media in a job search:
1Brand consistency. Your profile must be professional and reflect the job you're seeking across all social media platforms.
2Know your audience. Your audience on Facebook is very different from your audience on Twitter or LinkedIn. Updates should reflect the audience.
3Be proactive. Use social media to connect with recruiters, employers and employees of companies you want to work for.
4Research. Use social media to create your target list of companies. Research those companies and their employees. Use hashtags on Twitter to find jobs.
5Network online with quality, not quantity. Expand your network and engage others with similar interests by posting, sharing and forwarding, tweeting and retweeting relevant articles and blogs. Don't over share. Earn extra credibility for posting useful information with succinct observations on why it's a relevant post.
6Know your online profile. Google yourself and make sure what you see is what you want it to be. Visit klout.com to check your "klout" score, which reports how influential and engaged you are across platforms."