RESTON, Va. -- Everyone wants a piece of the Black Friday action. Shoppers, Merchants. Experts.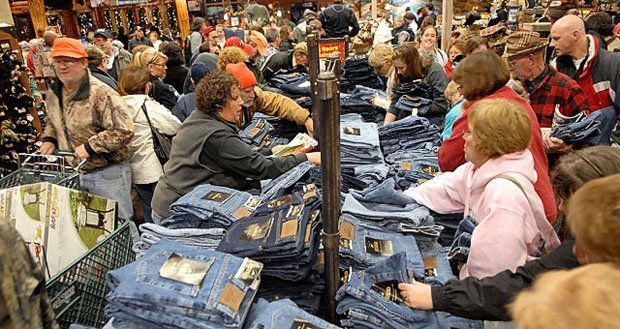 Most of them got what they wanted Friday while 57 million shoppers visited online retail stores and racked up more than $1 billion in sales.
During the first 23 days of November shoppers spent more than 13.7 billion online, marking a 16 percent increase over the corresponding period in 2011, according to comScore, a company that tracks online sales. Black Friday, Nov. 23, saw $1.042 billion in online sales, making it the heaviest online spending day to date in 2012 and representing a 26-percent increase versus Black Friday 2011.
Thanksgiving Day (November 22), while traditionally a lighter day for online holiday spending, achieved a strong 32-percent increase to $633 million, comScore said.
"Despite the frenzy surrounding the importance of Black Friday in the brick-and-mortar world, we continue to see this shopping day become more and more prominent in the e-commerce channel – particularly among those who prefer to avoid crowds at the stores," said comScore chairman Gian Fulgoni.
Shopping sales comparisons in millions of dollars

2011
2012
Percent
Change
Nov. 1-23
$11,832
$13,726
16%
Thanksgiving Day, Nov. 22
$479
$633
32%
Black Friday, Nov. 23
$816
$1,042
26%
comScore's list of most visited online retailers
Amazon
Walmart
Best Buy
Target
Apple
Product growth
Digital content and subscriptions: 29%
Toys: 27%
Consumer packaged goods: 23%
Video game consoles: 16%
Consumer electronics: 18%