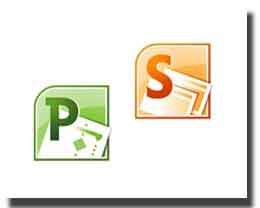 Microsoft Project 2010 and Microsoft Project Server 2010 have advanced project management beyond the 1990s when project managers used Excel and legal pads to manage projects.
Enhancements in Microsoft Project 2010 can make projects less daunting for workers new to project management. That makes life easier for veteran project managers.
The Project family builds on critical changes made in Microsoft Office Project 2007 and has pathways for more complex project portfolios as your company's expertise evolves.
There are three applications in the Project family: Project Standard 2010, Project Professional 2010 and Project Server 2010.
Key features in the Project family
Three features enable users of other Microsoft products to learn Project 2010 more quickly:
Simplified navigation.New interfaces and menus make it easier to use. The new navigation adopts the Ribbon used in Microsoft Office 2010 applications. Office users can learn functions used in Project 2010. The Ribbon allows discovery of new features. They can examine tasks on a variety of levels.

Users can examine complex tasks. New project managers can grasp better understanding of tasks in projects.

Timeline. Microsoft says the new timeline allows inspection of key project tasks, milestones and phases.
Project scheduling. It's easier to choose the level of detail shown in a project. The new Project's Excel-like experience with enhanced copy and paste can share information with other Office applications.
Project 2010 Professional
Two additional functions in the pro version are not available in the standard edition:
Pro uses drag and drop to visually find the balance of resources. Project teams can collaborate more simply with pro, according to Microsoft.
Server and SharePoint
Project Server 2010 has built-in integration with SharePoint 2010. SharePoint has a huge advantage for Project users. It can house all project documents in one location like a company intranet. Users access the server via a local network or with Virtual Private Networks (VPN).
Powerful searching in both Project and SharePoint can mine project details, tasks and documents to build business cases.
With SharePoint's document control, procedures can be established for review and approval of documents required for the project. User access is controlled with permissions to limit document access. Access control also prevents users from changing the wrong documents, or the wrong projects.
The web interface makes access to documents via web browsers. The content management system (CMS) controls in SharePoint can maintain multiple versions of documents for regulatory or compliance requirements.
The web interface carries over to the Project family. With web access, teams in different geographic locations and time zones can collaborate. As long as the web is accessible, teams in other countries can manage their portions of the project. Teams can easily see a project's progress with Project Server.
Project teams can also connect with SharePoint Sync.
There are several surprises with the latest edition of the Project family:
No support of Internet Explorer 6
No support for ActiveX controls
Project tasks in Outlook no longer requires a plug-in to work with Project Server
Learn about upgrading to the Project family and other new Microsoft applications by calling Infinitely Virtual at (866) 257-8455 or request more information from the website: www.InfinitelyVirtual.com.