Well, I went home with the waitress
The way I always do
How was I to know
She was with the Russians, too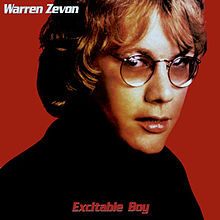 I was gambling in Havana
I took a little risk
Send lawyers, guns and money
Dad, get me out of this
I'm the innocent bystander
Somehow I got stuck
Between the rock and the hard place
And I'm down on my luck
And I'm down on my luck
And I'm down on my luck
Now I'm hiding in Honduras
I'm a desperate man
Send lawyers, guns and money
The shit has hit the fan
Send lawyers, guns and money ...
The lyrics are based on the life of William Sydney Porter, better known by his pen name, O. Henry. Porter embezzled money from the First National Bank of Austin in 1895 and fled to Honduras on a whim.
J.B. Roach used his fortune, influence and Texas political connections to keep his political connections to keep his son-in-law out of jail. While holed up in Honduras, a county he described as a "banana republic," a phrase he coined in his book Cabbage and Kings.
During three years in a federal prison, he wrote short stories. His witty stories were published under the pen name, O. Henry to avoid the stigma of being an ex-convict.
O. Henry's short stories and plot twists were adored by his readers.