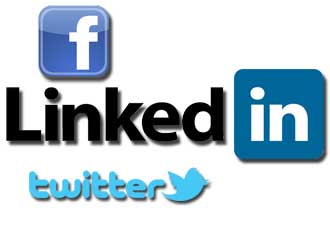 LONDON -- The United States is home to Facebook, Twitter and Linkedin. It's natural to believe the three social media sites are dominated by Americans.
Toss that idea out the window now.
A new study by comScore Media Matrix reveals that the Dutch social networking market grows strongly because Facebook, Twitter and Linkedin are extending their respective footprints in The Netherlands.
"The social networking market in the Netherlands is really quite unique and full of interesting storylines," said Mike Read of comScore Europe. "It is one of the few markets remaining where a local social networking player [Hyves] continues to lead Facebook, but that lead is becoming increasingly tenuous."
The Netherlands has the highest Internet penetration worldwide for two of the other key global social networking sites -- Twitter and Linkedin. "The Netherlands is in many ways a nexus of global social networking behavior," Read said.
In fact, the U.S. ranks third for the percentage of penetration of LinkedIn during March, comScore said.
Using comScore's study, the U.S. didn't make it to the top 10 for Twitter users.
Top 10 countries in Internet penetration for LinkedIn.com and twitter.com by reach (%)
March 2011
Total Internet, Age 15+, home and work locations
Source: comScore Media Metrix
LinkedIn.com
% Reach
Twitter.com
% Reach
Netherlands
26.1%
Netherlands
26.8%
Ireland
21.0%
Japan
26.6%
United States
17.6%
Brazil
23.7%
Canada
15.6%
Indonesia
22.0%
United Kingdom
14.9%
Venezuela
21.0%
Denmark
14.4%
Canada
18.0%
Australia
13.1%
Argentina
18.0%
New Zealand
12.9%
Turkey
16.6%
Belgium
12.6%
Philippines
16.1%
Singapore
12.0%
Singapore
16.0%