DALLAS — Web hosting providers and Webmasters now have a powerful new weapon in the arsenal to fight digital piracy, Salvus Alerting announced.
The company's Alert Service monitors, tracks and alerts key people in your company about potential threats to cybersecurity.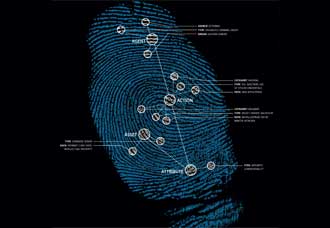 Today the company rolled-out its private label service for hosting services. The new product enables companies to sell SalvusAlerting under their own brand name.
"We help you stop the bad guys," said Tom Canavan, CEO of Salvus Alerting. "Software vulnerabilities and attacks plague online businesses at a cost of billions of dollars. Major corporations have been hit hard, having intellectual property stolen through cybercrime."
Simple acts such as updating a server's software helps stop most of the activity, the company said, the key reason to subscribe to Salvus Alerts.
With online fraud increasing, the problem can only grow quickly:
During 2010, 98 percent of compromised data came from servers, according to a data breach investigation commissioned by Verizon.*
According to a report in Security Week, Symantec noted a 100 percent increase in Web attacks.**
Thousands of new server and software vulnerabilities were discovered in 2010. That trend is expected to continue.
Hundreds of thousands of people lost identities through digital theft.
The advent of content management systems have made it easy for millions of businesses to operate great websites with open source software.
Keeping up with the security vulnerabilities can be a full-time job for businesses that are often not experienced dealing with cyber security.
SalvusAlerting.com's search engine tracks vulnerabilities and patching information. It identifies threats and alerts subscribers real-time.
Rochen Hosting recently announced partnering with SalvusAlerting. Rochen provides premium business hosting, reseller hosting, virtualized computing and enterprise hosting solutions with a focus on Joomla, WordPress and Drupal.
Other hosting companies will be announcing partnerships with SalvusAlerting.com in the coming weeks.
SalvusAlerting was co-founded by Canavan in 2009 in Dallas, Texas. It is owned by FactNgN LLC.
Canavan knows the risks first hand, he's written four books on cybersecurity. He's often a keynote speaker at security conferences.
His books include:
CMS Security Handbook: The Comprehensive Guide for WordPress, Joomla, Drupal, and Plone
Dodging The Bullets, A disaster Recovery Guide for Joomla! Websites
Joomla Web Security