Father's Day began in the early 20th century to complement Mother's Day in celebrating fatherhood and parenting by men, and to honor and commemorate fathers and forefathers. It is celebrated on a variety of dates worldwide, and typically involves gift-giving to fathers and family-oriented activities.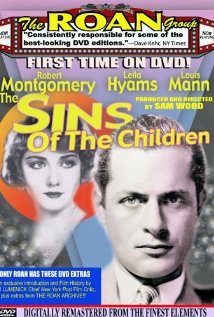 Sins Of the Children, IMDbA movie, "The Sins of the Children" also known as "Father's Day" and "The Richest Man in the World," is a 1930 MGM early sound drama/film, produced and directed by Sam Wood.
In the movie, Adolf Wagenkampf, a German immigrant barber on the verge of becoming rich, takes his sickly son away on a two-year stay in a drier climate. The man's partner deems him a failure, but he learns that his family is more important than finance.